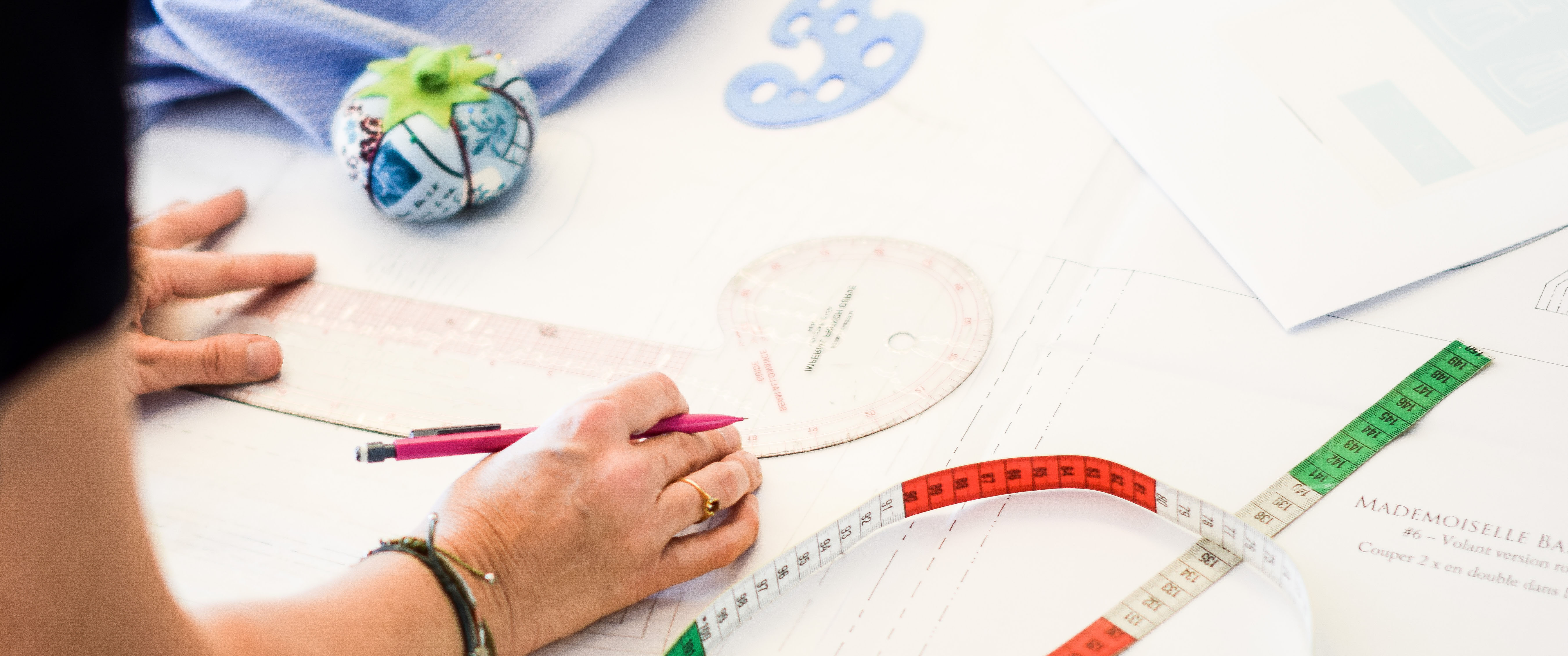 You spent time creating your garment, I want you to be happy wearing it.
Sewing outfits means creating a unique piece of garment and pour ing all your heart in it. Before starting sewing garments that will complement your wardrobe, you will first choose a pattern that will appeal to you and enhance your shape or your child's. Then you will let your imagination run wild when choosing your fabric. At last, you will spend many hours of your time, some of your energy and so much love in the creation of the garment you dreamt of.
All of the above explains why it takes weeks to design and refine each of p&m patterns. I really want you to enjoy a really nice time when sewing my patterns, but I also want you to be happy with and proud of your work.
After the design step comes the testing step: each pattern is tested in various sizes by seamstresses with different skill levels. I can then check the ease and drape of the clothing as well as the pedagogy of the instructions that must be under stood by all seamstresses.
p&m patterns will be your best friends from the start to the end of your sewing life.
P&m patterns are available in two forms: beautifully-packaged paper patterns for the collector or downloadable PDF patterns, to print at home (A4) or in a copy-shop (A0), for the impatient.
Each version contains a pattern pieces sheet with various sizes printed, along with one highlydetailed instructions notice full of schemas. Patterns have a difficulty rating, but each and every seamstress should be able to sew any of my patterns.
The beginner seamstress will gradually learn and also understand how a garment is sewn in detail. The mastery of the more advanced seamstress will express itself in the alterations of the patterns in order to create a personal wardrobe.